Candid shots, out-takes & humor
Please contribute your photos and captions!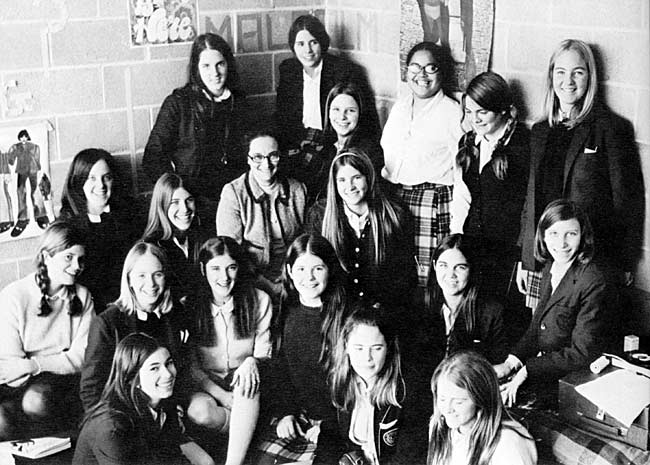 Springside Yearbook Board
(click on any corner of photo to enlarge; move cursor over faces to see names)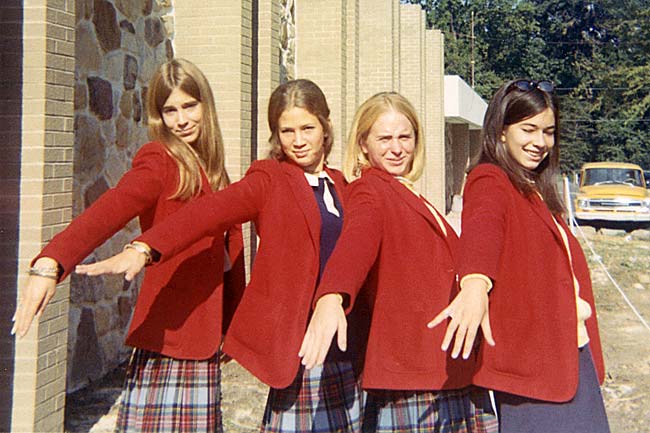 Karen Liebert, Debbie Upham, Nina Webb, and Mimmi Whitney strike a pose.
(click on photo to enlarge; download 4x6" PDF suitable for printing)
What are SCH students up to these days? Watch the YouTube videos to see.