Candid shots, out-takes & humor
Please contribute your photos and captions!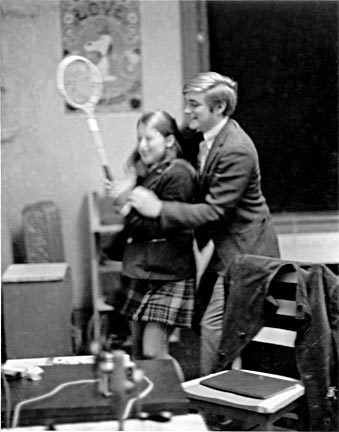 Demonstrating the proper grip.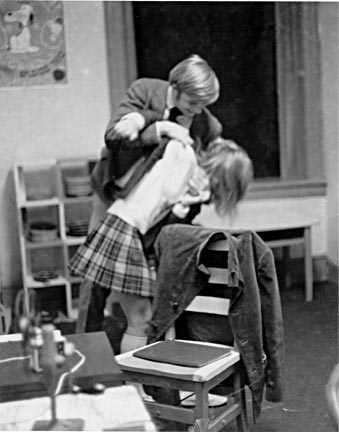 Applying chiropractic manipulation.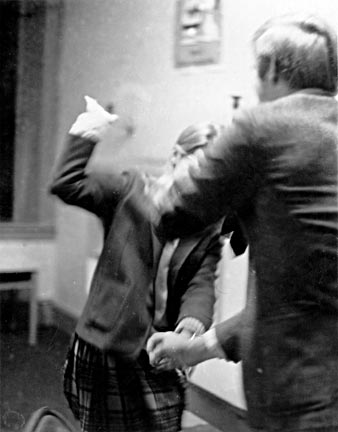 "No means NO, Bill !!"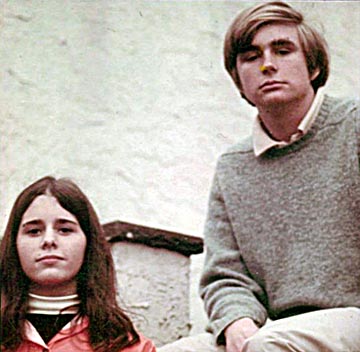 Sara Staman and Bill Mittnacht
(contribute a caption)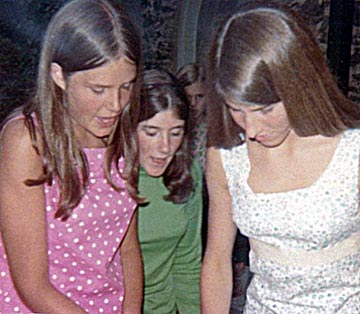 Elnel Emlen, Lockie Corson and Martha Keeney
cutting the cake at Elnel's birthday party in 1967.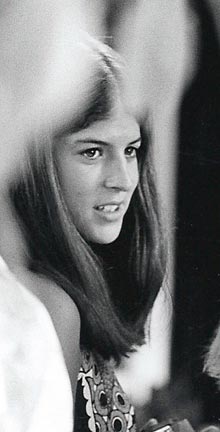 Mary Beth Lichtenstein
(contribute a caption)
What are SCH students up to these days? Watch the YouTube videos to see.